Download "MECT2021 Final Report"
Number of Registered Visitors
MECT2021 Number of Registered Visitors
Day
Weather
Total Number of Visitors
Oct. 20th Wed.
Clear
14,255
Oct. 21st Thu.
Clear
15,897
Oct. 22nd Fri.
Clear
23,675
Oct. 23rd Sat.
Clear
15,102
68,929
Record of MECT
MECT
2011
MECT
2013
MECT
2015
MECT
2017
MECT
2019
MECT
2021
Number of exhibitors
365
464
444
457
477
426
Number of booths
1,490
1,747
1,915
1,933
1,941
1,795
Dates
9/29
~
10/2
10/23
~
10/26
10/21
~
10/24
10/18
~
10/21
10/23
~
10/26
10/20
~
10/23
Number of visitors
83,057
93,741
94,124
92,305
90,244
68,929
MECT2021 was held with approximately 10% less exhibit space in order to widen the aisles as part of the measures against new coronavirus infection.
Questionnaire of Visitors
85.5% of visitors "Very satisfied" and
"Satisfied" MECT2021
Q. Did you satisfy to visit at MECT2021?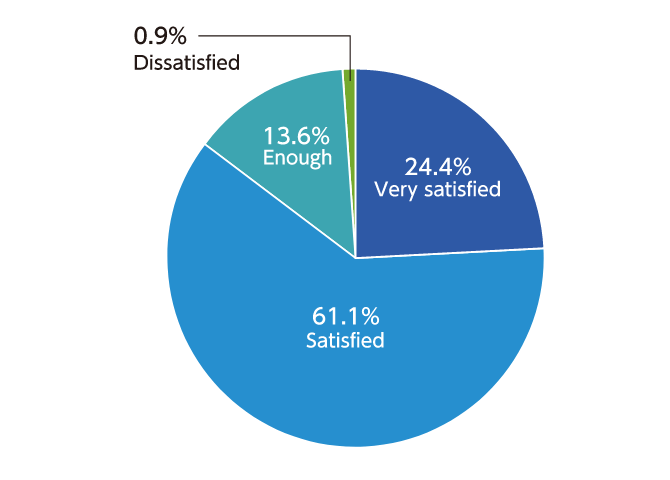 Feedbacks
I was surprised to find more new discoveries than I had expected.
I could see machines with my own eyes and compared each company's machine, which helped me decide on purchase.
Unmanned and space-saving were issues, but I found a suitable proposal.
It was interesting to find the differences in the development policies of each company at the concept zone.
I learned about equipment and tools by touching the real thing for the first time in a while.
Q. Where are you from?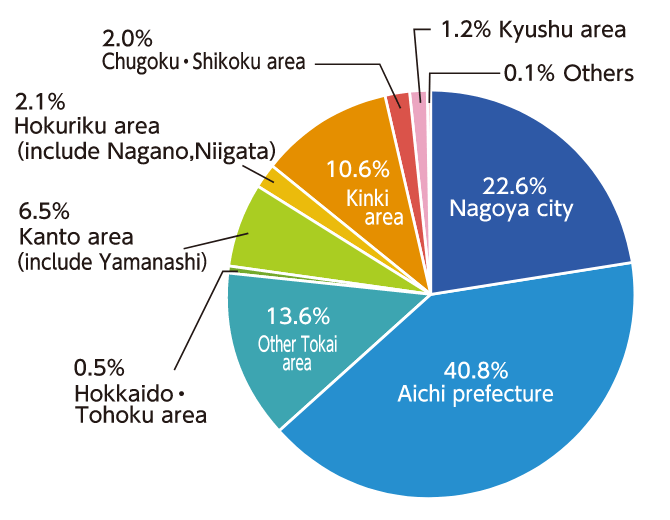 Q. What is your main purpose of visiting MECT 2021?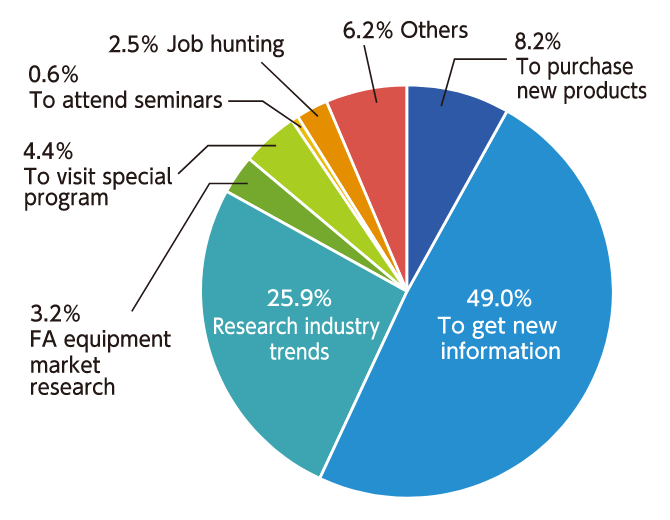 Q. What is your category of industry?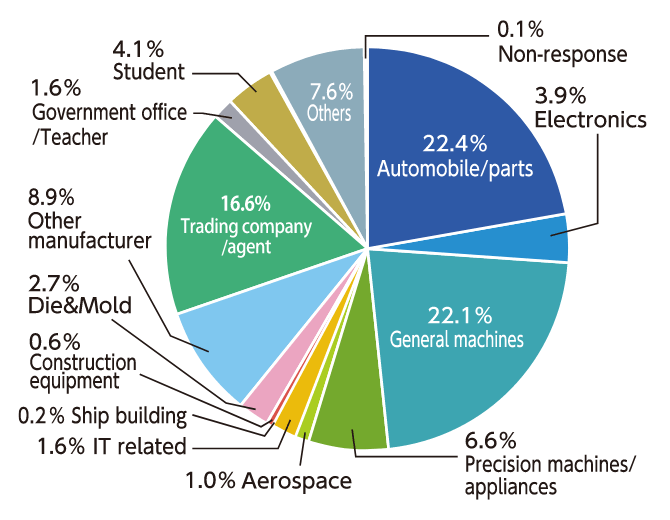 Q. What is your job category?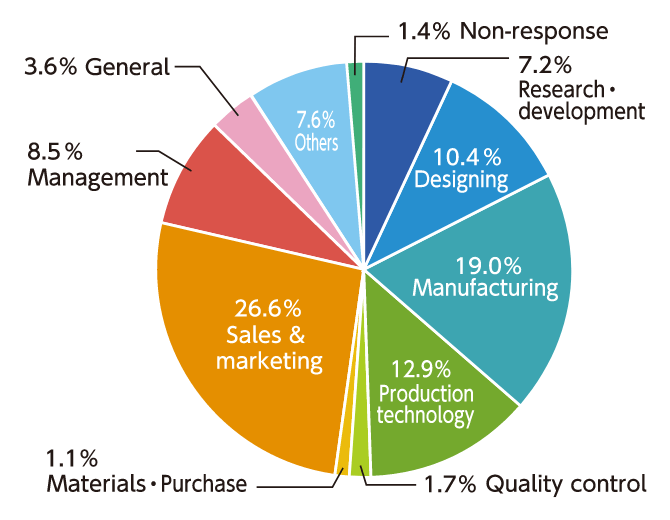 Questionnaire of Exhibitors
96.3% of exhibitors
"would like to join the next MECT"
Q. Would you like to join next MECT?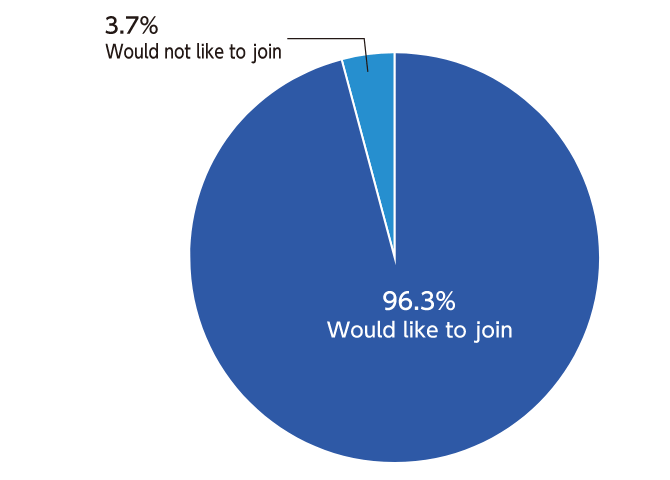 Feedbacks
I could meet new customers at MECT.
I got confidence that the new products will be sold well in the future because the promotion went well at MECT.
There were more visitors than I expected.
I was able to acquire many potential customers that lead to specific business negotiations.
I was able to proceed with the exhibition preparations without any problems because MECT official staffs promptly handled the matter with care.
Q. What is your purpose to exhibit at MECT2021?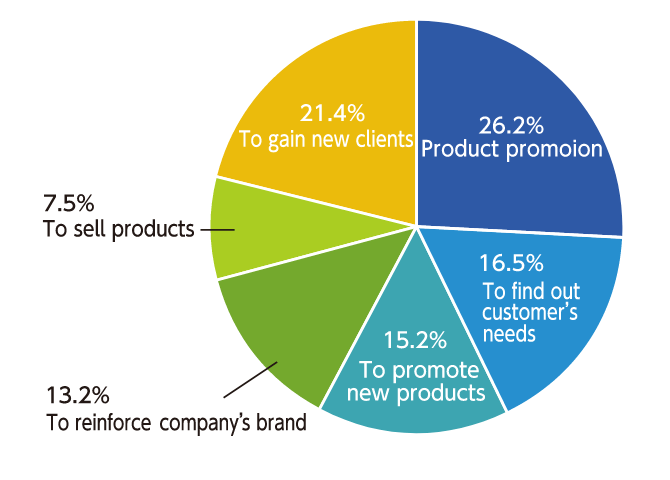 Q. How do you measure your performance at MECT2021?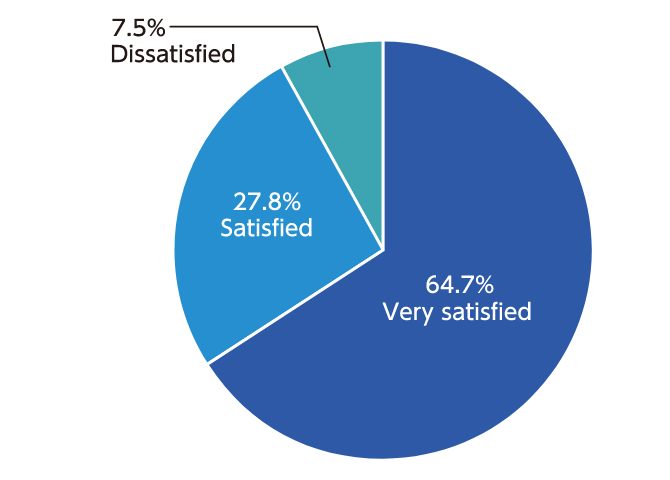 Q. How do you evaluate the number or visitors?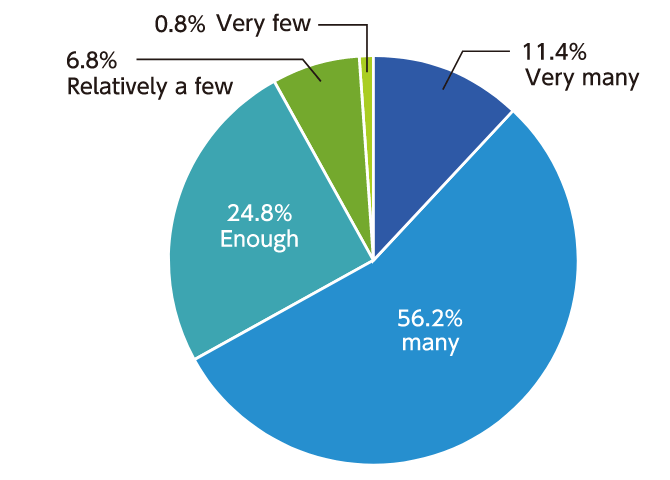 Q. How do you evaluate the result of MECT2021?