Registration and ticket
Entrance is free for overseas visitors, students and invited guests.
A Visitor Pass is required to enter the venue.
Please register on the registration site, print out the "Visitor Pass" and bring it to the venue.
STEP.01
Get the Visitor Pass with pre-registration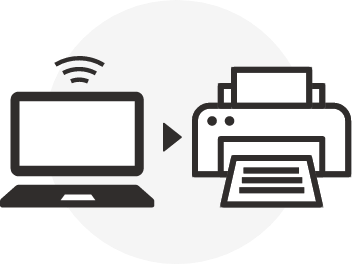 Pre-registration starts from September 1st!
Please register on the registration site and print out the Visitor Pass in A4 color.
STEP.02
Bring your printed Visitor Pass and invitation ticket to the venue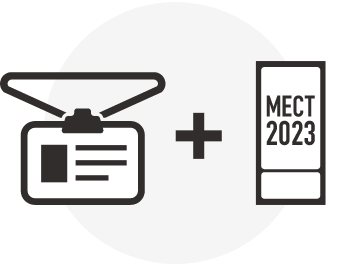 Please bring your Visitor Pass on the day you visit. You can enter the venue without procedure.
Complimentary Visitor Pass holder available at the venue.
The Visitor Pass is valid for 4 days during the event.
On-site registration is available by presenting the invitation ticket and two of your business cards. Please note that there may be some waiting time if the registration counter is busy.
Registration site
Seminar reservations are not available on the English registration site.
Please pre-register on the Japanese registration site when making seminar reservations.
Venue
Expanding the exhibited space by using Exhibition Hall 1 !
Exhibition Hall 1 is newly constructed at Port Messe Nagoya in October 2022. The total exhibition area, including the existing Exhibition Halls 2 and 3, increase by 6,000㎡ to 40,000㎡ from the previous 34,000㎡. MECT2023 will be held on an expanded scale, using the entire facility, including the newly built Exhibition Hall 1.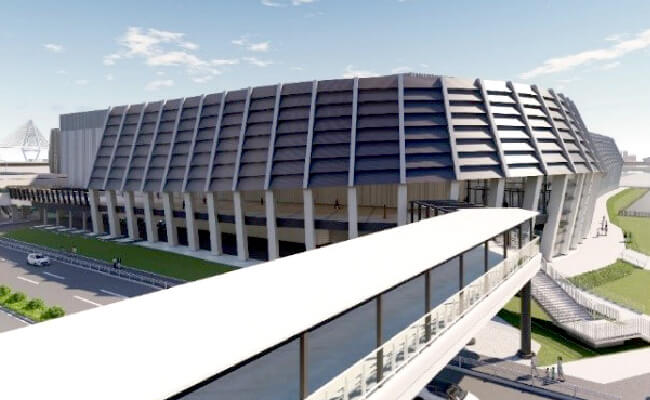 Access
Port Messe Nagoya
2-2 Kinjo-futo, Minato-ku, Nagoya, 455-0848, Japan
URL: https://portmesse.com/en/access-en
You can enter the exhibition hall directly from Kunjo-futo parking lot or Kinjo-futo station.
※Please note that the location of the new exhibition hall 1 is different from that of the conventional exhibition hall 1.
How to get there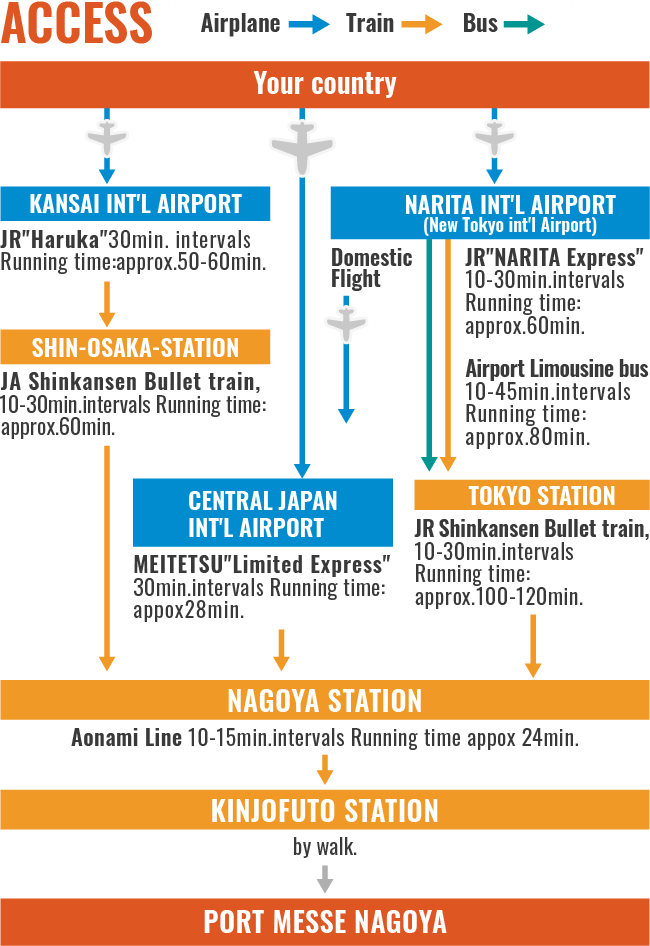 About the facility
Port Messe Nagoya is located in the southwest of Nagoya city. Aonami Line connects Nagoya Station with Kinjo-futo Station, the nearest staion to Port Messe Nagoya, and provides the most convenient access from Nagoya station to Port Messe Nagoya.